Who is Pragma Systems, Inc.
Pragma Systems: Your Telnet and SSH Solutions Provider
The corporation of today is faced with constant challenges in providing secure and reliable access, control, and management capabilities across its network and computing infrastructure. With these challenges come seemingly endless requests for more - more information, more access, and more productivity. Unfortunately, there also seem to be more solution providers that offer 'one stop shopping' as it relates to networking, infrastructure, and security solutions.
That is where Pragma Systems comes in. Pragma Systems is not your 'one stop shop' for any and all of your networking and security needs. What we are is focused. Focused on providing the most secure, fast, scalable, and reliable solutions for your telnet and ssh connectivity needs.
With many years solely focused in the telnet and ssh space, Pragma Systems has achieved a level of technical knowledge, domain expertise, and industry experience to lead the market in the effectiveness and extensibility of its software solutions.
Pragma Systems is a privately held corporation with headquarters located in Austin, Texas. The organization was founded by David Kulwin and Quamrul Mina, with the intent and focus to design, develop and port networking software for Fortune 500 companies. In a short period of time, companies like IBM, Tandem, and Tivoli became customers. The organization's focus on customer service and providing customized and extensible solutions has provided the foundation for the reputation of reliability associated with Pragma Systems.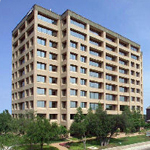 Corporate Headquarters
Pragma Systems, Inc.
13809 Research Blvd Suite 675
Austin, TX 78750 USA
Telephone: 512.219.7270
Toll Free: 800.224.1675
Fax: 512.219.7110
From 1997, Pragma started developing industrial grade software for the Windows NT platform. Pragma has delivered high quality products and services focused on Windows 2012/2008/2003/10/8/7/XP operating systems. In the summer of 2006, the company continued its focus on technical innovation, and was the first in the secure connectivity segment to announce products built on the 64-bit platform.
Pragma's software is deployed in the majority of Fortune 500 companies in the USA and over 4500 companies worldwide in over 70 countries. Our clients include banks and financial institutions, U.S. and international universities, telecommunications companies, internet service providers, foreign government agencies, computer hardware manufacturers, real estate, software companies, aerospace, hotels, supermarkets, retailers and many others.
Our customers include: Target, McKesson, Food Lion, Micron, Dell, Intel, IBM, NTT, Sony, Coca-Cola, Symbol, Daimler Benz, Boeing, HP, Siemens, Motorola, Bank of America, Bank BNP-Paribas, Barclays Bank, IMF, Unilever, Woolworth Australia, Sogei Italy, SchlumbergerSema and Reynolds Aluminum.
Pragma's products have won top awards in the industry such as PC Week Analyst's Choice and NSTL's best in class rating. Pragma has also been recognized by Microsoft as a top 75 fastest growing Windows Independent Software Vendor. Our technology partnerships continue our reputation for 'best in class', ranging from Computer Associates to Hewlett-Packard, IBM, Intel and Motorola.
Our Corporate Leaders

David Kulwin, President
David Kulwin has a B.S. in Physics from The University of Texas at Austin. He has worked at Unisys, Vignette and IBM Austin. He is the architect of many of the advanced features of Pragma's Server products and the original author of Pragma's Telnet/SSH clients. Dave developed the 'wrap' feature of Pragma's character mode technology, which allows Pragma servers to run any programs, a feat that no other company in the world has been able to duplicate (including Microsoft). This capability offers Pragma's products a significant edge over many of its competitors. Dave designed the implementation of XMP in NetView for OS/2 and managed its development team. He also developed the LAN requester for OS/2 in PowerPC. Dave has done much design work in communication and protocols including TCP/IP, SNA and OSI and is conversant in IBM VM, MVS, UNISYS CTOS, NextStep, AIX, OS/2, Windows NT/2000, Java and Vignette V5 and V6 platforms.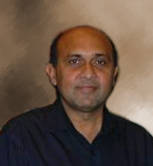 Quamrul Mina, CTO
Quamrul Mina is an accomplished software architect and developer, and has wide experience in the industry in networking and security software. Prior to Pragma, he worked at Bell Labs, Touch Communications, Novell and IBM Almaden Research Center in San Jose, California and managed large development teams. He has participated in the development of some of the most widely used software in the world like Novell Netware, TCP/IP, Appletalk, IBM NetView, Tivoli TME for NT, HP OpenView and SecureShell. Quamrul has been involved with the conceptualization and development of most of Pragma's present generation of products, including Telnet Server and SSH Server. He is a Wien Scholar and has a B.A. in Computer Science from Brandeis University (Magna Cum Laude) and a M.S. in Computer Science from Rutgers University. An avid IT enthusiast, he is a member of the Austin Technology Council and a charter member of The Indus Entrepreneurs (TiE) Austin chapter.

Edith H. Myers, VP - Operations & Communications
Edith Myers is responsible for worldwide communications and operations for Pragma Systems. In 1997, she was promoted to the director of marketing & operations. In this role, she was responsible for managing all aspects of Pragma's marketing and public relations initiatives, including trade show coordination, advertising, and product reviews. She was also instrumental in establishing the company's strategic partnerships with key corporations worldwide, including Microsoft and Computer Associates. She was appointed vice president of marketing and operations in 2001. In this role, she directed the marketing and sales efforts to position the organization as a leading provider of Windows secure connectivity solutions to global enterprise organizations. In May of 2006, she assumed her current responsibilities as vice president of operations and communications. She holds a Bachelor of Journalism in Public Relations from The University of Texas at Austin.

Andrew Tull, VP - Sales & Marketing
Andrew Tull comes to Pragma after 7 years at BioPassword with the positions of Executive Vice President of Sales and Marketing and Vice President of Strategic Alliances. He brings 15 years of experience in the security-software, technology and consumer packaged goods industries, where he established an unparalleled reputation for managing and building worldwide sales territories, launching new products, and developing new distribution strategies. Throughout his career, Andrew has been responsible for directing sales and new channel development, managing key strategic relationships, and spearheading new marketing initiatives. He also has been involved in all aspects of account and sales team management, operations and sales technology for companies that have included Procter & Gamble, Johnson & Johnson, and Net Nanny Software. He has a Bachelor of Business Administration degree from The University of Texas at Austin.